Shirley Dalton Speaking Services
As a 9 year old auditioning for the part of Nancy in the school play, Oliver, I learned from my not so encouraging teacher that actors needed to be able to sing and dance. I could do neither, and so away went my dream of becoming an actor …. for a while. As with all dreams and things we are passionate about, we find a way to fulfil them.
As I got older and more experienced, I found the speaking platform and took to it like a fish to water.
I love to chat with an audience. I love to inspire and educate my audience to go for what they want; to become better leaders and better people and create their ideal business lifestyles as well as share tips and strategies for how to have THAT conversation.
For two years, I hosted my own TV and radio shows – Business Life TV and Reclaim Your Freedom  and have written and published my own book, "Weekly Thoughts" (which you would have received a .pdf copy of, if you subscribed to our community to receive a weekly dose of inspiration, education and support), and contributed to three best selling books – "25 Brilliant Speakers", "Empower Business Everywhere", "Empowering You Transforming Lives".
Below are my most requested speaking topics. Click Here to book me for your next event (go to booking sheet link):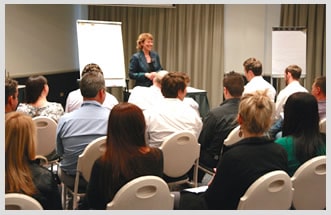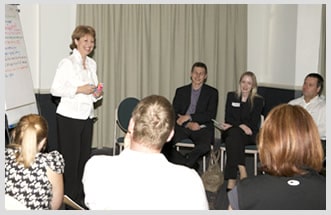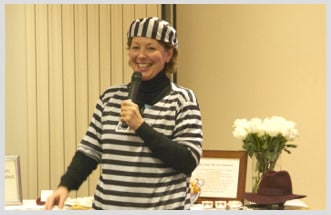 Shirley Dalton is a powerful presenter
She captivates and engages her audiences and shares with them practical and easy to implement tips and strategies to create their ultimate business and personal lifestyles.
Shirley is one of those rare individuals who is naturally curious and just can't help herself when it comes to learning. She loves nothing better than to learn, learn, learn and to teach, teach, teach.
She is extremely generous when it comes to sharing her 30+ years of practical experience, knowledge and wisdom.
When you book Shirley you can be assured your audience will not only be entertained and enjoy a laugh but will gain valuable knowledge that they can immediately use.
Whether you hire Shirley for one hour or one day or more, here are some of the things you audience can expect to learn:
It is possible to create your ideal business lifestyle. You just need to take the first step.
How people tick and how to enjoy better relationships with your team and your family.
The inside story to leadership and how you can become a better leader and a better person.
How your beliefs affect your results and how to change both.
How having systems can free you up.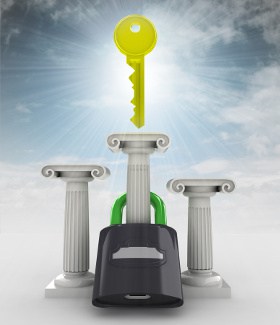 The 3 Keys to Business and Life Success
If you want something enough, it will come. Sometimes though it takes us a while to recognise that it has shown up, just in a different way to what we imagined or expected. This speech is for those who want to be inspired; for those who want to be reminded of their dreams and encouraged to go after them.Not only is this speech motivational and inspirational, filled with funny anecdotes, audience members will experience and take away practical tips and strategies they can implement straight away to make their dreams come true
When you book Shirley you can be assured your audience will not only be entertained and enjoy a laugh but will gain valuable knowledge that they can immediately use.
Jennifer Barrie, Event Coordinator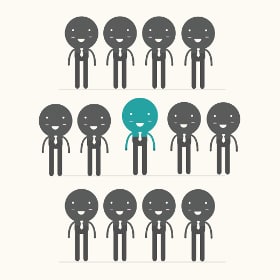 How to Have THAT Conversation
How to Have THAT Conversation is not just for business owners, entrepreneurs, leaders and managers. Rather, everyone in everyday situations will find themselves, at one time or another, faced with having to confront another about what we call their "unacceptable behaviour".
How would you like to not only have the confidence to start the conversation, but have the skills to be able to handle yourself assertively and respectfully during the conversation?
In this speech, audience members will learn:
How to initiate the conversation
How to construct messages that are assertive not aggressive
The number one skill you need to engage the other in resolving the issue
How to work out who owns the problem.
Audience members will leave feeling confident and competent to assertively express their needs and successfully Have THAT Conversation.
It's obvious Shirley Dalton and her team know people. As an owner of a successful business and a manager of many relationships, having 'That Conversation' is critical. If you want to maximise your relationships then Shirley Dalton and her team are for you.

Philip Smith, Hunter Financial Planning
Thanks for a great session "Have That Conversation".

One of the best tips I got from tonight was the formula to work out 'whose problem it is' and how to construct a message that is more assertive to get the result I want.

I would recommend Shirley to anyone who needs to be more assertive and get what they want.
Thanks Shirley,
Wayne Lennan, Insurance for Living
The Best Leaders are the Best Communicators
There's no shortage of advice on how to be a leader. There are endless theories on the styles of leadership but the one thing that distinguishes the best leaders from the rest is the leader's ability to communicate with his or her people.
Communication is not about barking orders at people. It is also not only about being clear with instructions rather it is your ability to connect and engage and enrol your followers. For this you need to know your people and be a master at interpersonal communication.
In this engaging speech, you will learn:
The number one skill to getting your team on your side
How to read your people so you know exactly how to engage them
How to communicate so they hear you
Speaking References
Here's a sample of the clients and organisations and associations that Shirley has presented for:
Real Estate Academy – The Complete Leader Conference
Association of Consulting Surveyors NSW
Newcastle Business Enterprise Centre
Hunter Business Chamber
Uniting Bookkeepers Association
Toyne Business Consultants
BNI
Charlestown Business Chamber
Association of Australian Professional Organisers
Australian Federation of Civil Celebrants
Davidson Accountants Client Conference – Vietnam
Great Lakes Council
Business SWAP
Various Rotary chapters
Integrity and Values.com (Annual Conference)
Lake Macquarie Business Centre
Lawler Partners
Women in Business & Associated Services
Young Chartered Accountants Group
Hunter Business Women's Network
Central Coast Business Women Connect
Speaking Toolbox
If you have already booked Shirley, you are welcome to use the following Introduction and photos to promote your event. Right click to download.
Interview/Book Shirley Dalton 
To interview or book Shirley call +61 407 119 884
Alternatively you can submit an online enquiry here